Wheaton Drama has a ticketless system. Please check in with our usher upon arrival to the theater. Please review our current Covid Policies regarding entrance to our Theater.
September 23–35 performances of Sister Act have been canceled. Tickets are available for the following two weekends.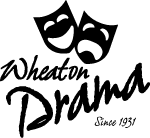 Wheaton Drama is a community theatre dedicated to providing high-quality, live theatre in the Chicago suburbs.
At play since 1931!
What's the Buzz?
September 24, 2022September 24, 2022
Ebenezer Scrooge – Stan Austin Bob Cratchit – Garrett Ard Jacob Marley – Niall Casserly Blind Old Hag / Ghost...