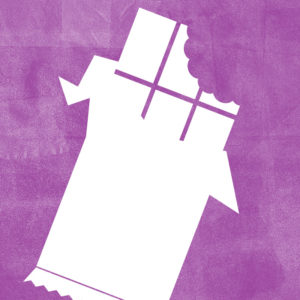 Wheaton Drama proudly announces auditions for ROALD DAHL'S WILLY WONKA on Sunday and Monday, July 22 and 23, with callbacks scheduled for Thursday, July 26. No appointments will be taken nor are they needed; auditioners will be seen in groups within the time frames shown below. Performances are scheduled September 14-October 7, 2018, Thursdays, Fridays, and Saturdays @ 8PM; Sundays @ 3PM. Auditions & performances will take place at Wheaton Drama's Playhouse 111, located at 111 N. Hale Street, Wheaton, IL 60187.
Audition Schedule:
Sunday, July 22:
1-2:00pm Children 7-9 years of age
2:30- 3:30pm Children 10-14 years of age
4-5:30pm Adults
Monday, July 23:
4-5:00pm Children 7-9 years of age
5:30-6:30pm Children 10-14 years of age
7-8:30pm Adults
Thursday, July 26:
6:30-8:30pm Callbacks by invitation
Audition requirements: Director Maria Bakalis is seeking to cast a group of 24 imaginative, flexible, playful adults and children. Auditions will consist of learning and singing a 16-bar music selection, not from the show, along with cold readings of short scenes, also not from the show. Children will be taught some simple movement steps. All roles are available. Please bring a recent photograph; a selfie or snapshot is fine.
Character Descriptions Available HERE
Please contact director Maria Bakalis with questions at [email protected].
Download Audition Forms here to complete in advance:
Production Team:
Director: Maria Bakalis
Production Managers: Kate Quan and Katy Smith
Music Director: Bryan McCaffrey
Assistant Director: Krystyn Wells
This is a non-Equity production; there is no pay.
ROALD DAHL'S WILLY WONKA is presented through special arrangement with Music Theatre International (MTI). All authorized performance materials are also supplied by MTI. www.MTIShows.com