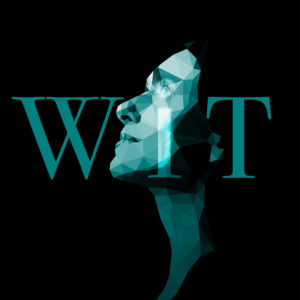 Wheaton Drama's upcoming production, WIT by Margaret Edson, is currently in rehearsals, with cast & crew working delicately to bring this poignant drama to life.
WIT tells the story of Vivian Bearing, PhD, a literary professor who is grappling with a recent diagnosis of terminal ovarian cancer. As she reflects on her life between moments of decline & crisis, she uses her own grit, determination, & knowledge of John Donne's sonnets to make meaning of the course of her life.
Director Lisa Dawn is crafting WIT to find the profound humanity that exists when we, as people, experience the most vulnerable, difficult moments of our lives. This humanity is reflected in the fear, humor, & calm resolve we all might experience in the face of adversity.
What does it take to stage a medical crisis?
The cast & crew of WIT are working with a medical consultant & fight choreographer in order to recreate realistic scenes of chaos that are sure to have audiences on the edge of their seats.
(Right: Cast & Crew of WIT rehearse bedside with medical consultant Katelyn McKeon)
WIT will be on stage at Wheaton Drama from January 18 through February 10, 2019. Performances are Thursdays/Fridays/Saturdays at 8pm & Sundays at 3pm.
WIT is presented through special arrangement with Dramatists Play Service, Inc., New York.