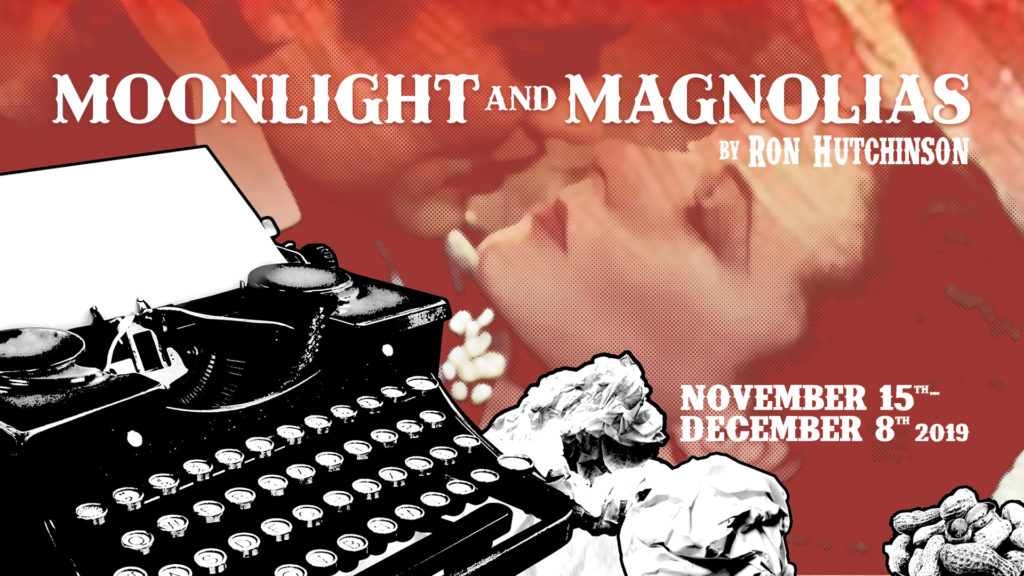 Director Doug Long is proud to announce the cast of Wheaton Drama's, Moonlight and Magnolias. This fast-paced comedy by Ron Hutchinson is (loosely) based on real events and recreate the finalization of the 1939 screenplay for Gone with The Wind. The cast is three men and one woman, featuring producer David O. Selznick, screenwriter Ben Hecht, and director Victor Fleming, supported throughout by Selznicks's intrepid assistant, Miss Poppenghul. The roles will be portrayed by:
Ben Hecht
– Sean Stephen Thomas
David O. Selznick
– Christopher Williams
Victor Fleming
– Geoffrey Maher
Miss Poppenghul
– Sande Ogren
The production staff includes:
Director – Doug Long
Assistant Director – Tom Walker
Stage Manager – Amy Johnson
Set Design – Don Dumper
Costume Design – Marcia Steinbrecher
Lighting design – Jim Van De Velde
Sound Designer – Jim Quan
Production Manager – Mike Boyna
Moonlight and Magnolias runs November 15 through December 8, at Wheaton Drama's Playhouse 111, 111 N. Hale Street in Wheaton, IL. Showtimes are Thursday, Friday and Saturday at 7:30p, and Sunday at 3:00p. There is no show on Thanksgiving, November 24. Tickets can be order online, or by calling the Wheaton Drama box office at 630-260-1820.