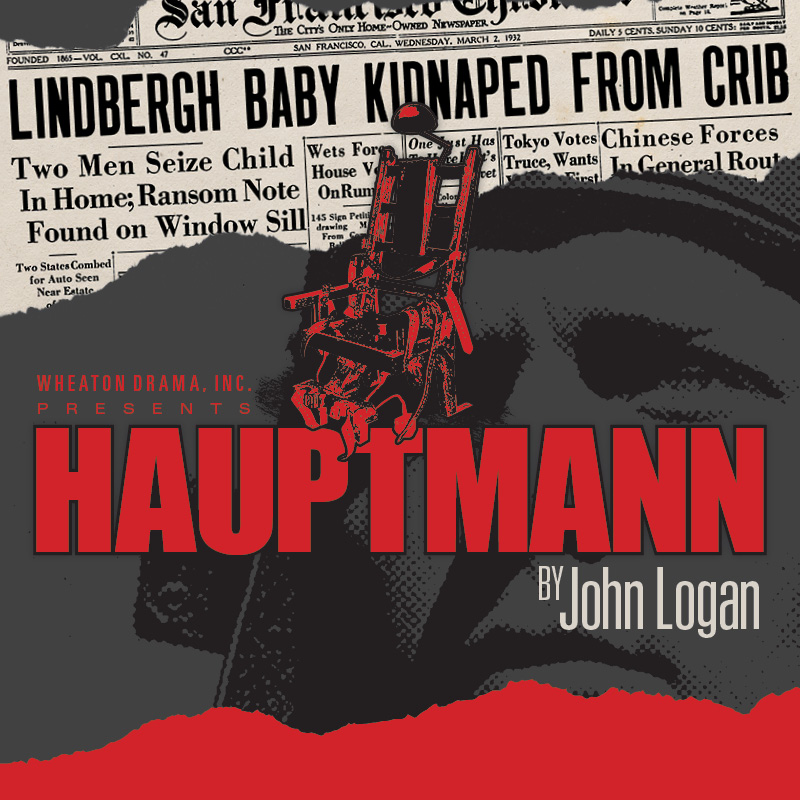 Wheaton Drama is pleased to announce the cast for it upcoming production of Hauptmann by John Logan.
Hauptmann Cast
Bruno Richard Hauptmann: Garrett Ard
Multiple roles, principally David Wilentz: Christopher Williams
Multiple roles, principally Dr. John Condon: Michael Boyna
Multiple roles, principally Charles Lindbergh: B. Todd Oakley
Multiple roles, principally Anne Lindbergh: Morgan Dietkus
Multiple roles, principally Anna Hauptmann: Amanda Fisher
Multiple roles, principally Judge Thomas Trenchard: Victor Polites
The Hauptmann Creative Team includes:
Director:  Ken Kaden
Assistant Director:  Linda Spadlowski
Director's Assistant:  Dee Hicks
Stage Manager:  Bruce Ebner
Fight Director: Andrew Trygstad
Choreographer: Sara Malloy
German Dialect Coach:  Mackenzie Grattan
Video Director: Andrew Kanturek
Production Manager:  Randall W. Knott
Hauptmann was written by John Logan (playwright of the Tony Award winning Red, and screenplay writer of Gladiator, The Aviator, Skyfall, and others), and is a gripping drama about the 1932 kidnapping and death of Charles Lindbergh, Jr. and the man tried, convicted and executed for that crime, Bruno Richard Hauptmann, whose "Trial of the Century," according to H. L. Mencken, was "the biggest story since the Resurrection." Hauptmann tells the story from Hauptmann's own perspective just prior to being sent to his fate in the New Jersey electric chair in 1936.  He enlists the assistance of six guards in recounting his tale who play multiple roles in the process.
Hauptmann will be performed March 20 – April 5, 2020, at Wheaton Drama's Playhouse 111. Show times are Thursdays-Saturdays at 7:30p, Sundays at 3:00p. Tickets and more information can be found at www.wheatondrama.org.